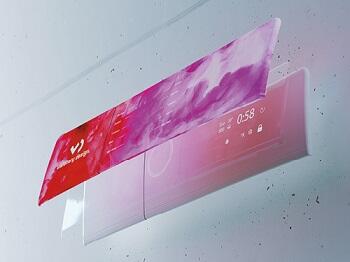 Whether you are a manufacturer in the field of consumer electronics or home appliances: Customizing your products has never been so easy! LEONHARD KURZ has developed a solution for retroactively customizing IMD (In-Mould Decoration) surfaces directly during injection moulding, thereby ensuring excellent adhesion and longevity of overprinting. The new decoration is not only suited for series production, but also for small and very small batches.
New overprintable decoration guarantees maximum flexibility
Within the consumer electronics and household appliances industry, the trend is increasingly towards smart devices with touch operation and state-of-the-art, customized design with seamless surfaces and no mechanical buttons or switches. LEONHARD KURZ can cater to these trends with IMD UNIFY. By using the new decoration, you can subsequently personalize surfaces decorated directly in the injection molding process, such as notebook surfaces or washing machine panels. This means that special editions or country-specific variants, for example, can be realized without additional effort.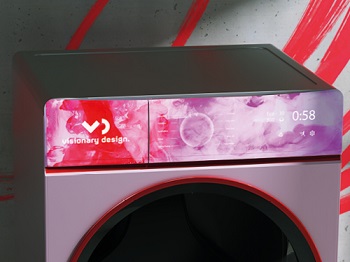 Wow effect guaranteed: IMD UNIFY makes every product unique
Whether backlighting, Shy Tech or full-surface decoration: IMD UNIFY allows enormous design freedom. Touch sensors can also be easily integrated. This allows you to combine design and functionality and give your products an individual character.
Designed for recycling: Sustainability that is impressive
IMD UNIFY guarantees excellent adhesion and durability. Thus, the decoration contributes its share to the longevity of your products. In addition, overprinting has no effect on the recyclability of the components and makes an important contribution to the holistic cycle. Last but not least, In-Mould Decoration is generally more efficient and sustainable than previous processes, as it combines the two production steps of injection molding and decoration in just one processing phase.
Find out more about IMD UNIFY now and transform your products into unique items that catch the eye at first glance and are remembered!