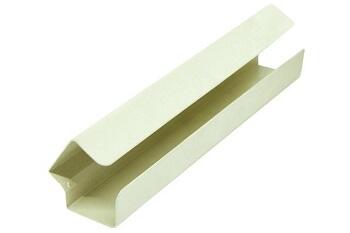 Three e-mobility applications using Solvay specialty polymers are among the winners of The Society of Plastics Engineers (SPE) prestigious Automotive Awards in 2021. First place in the "New Mobility" category of the Awards went to an injection moulded rotor slot liner moulded with Xydar LCP, followed by a second place in the "Enabler" category for a magnet wire insulation in KetaSpire PEEK and a third place in the "Powertrain" category for a coolant line using Ryton PPS.
Slot liners injected, application developed and moulded
with Xydar G930 30% glass fibre reinforced and flame retardant liquid crystal polymer (LCP)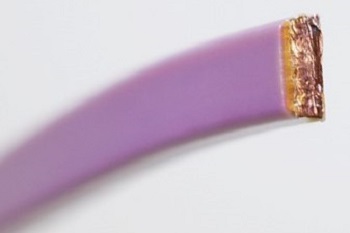 by Cobraplast, Italy, for one of Germany's foremost automotive manufactures. The part is used in the rotor design of an advanced-generation electric drive traction motor where it provides a barrier between the copper windings and the steel lamination of the rotor. In this small but critical application, Xydar LCP replaces incumbent multi-layer films and provides significant cost and performance advantages. The material combines exceptional flowability to fill 0.65 mm thin sections over a length of 220 mm with zero warpage to meet tight tolerance specifications. In addition, it also ensures high stiffness to prevent breakage during assembly.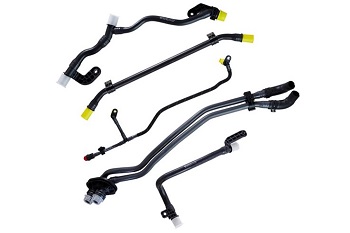 Magnet wire insulation developed by Essex Furukawa company, Germany, using solvent-free KetaSpire PEEK. Magnet wires coated with KetaSpire PEEK are highly efficient in increasing power density and torque while reducing the weight and size of electric motors. The specialty polymer offers a thermal performance of 240°C and a dielectric strength of 197 kV/mm in combination with high ductility, stress crack resistance, long-term mechanical strength and outstanding chemical resistance.
Cooling lines with coolant tubes extruded in Ryton polyphenylene sulfide (PPS) XE 3500 (unfilled) and XE 5430 (30% glass-filled), complete with connectors injection moulded in Ryton R4-270 (40% glass-filled). Widely proven for cooling and venting lines in the high-heat environment of downsized internal combustion engines, Ryton® PPS also provides the chemical resistance, mechanical strength and flame retardancy needed for battery cooling lines in electric vehicles. In these applications, the polymer replaces lower performing polyamides as well as metals, which helps OEMs benefit from the lightweighting possibilities with plastics also in chemically and mechanically more demanding fluid handling systems.