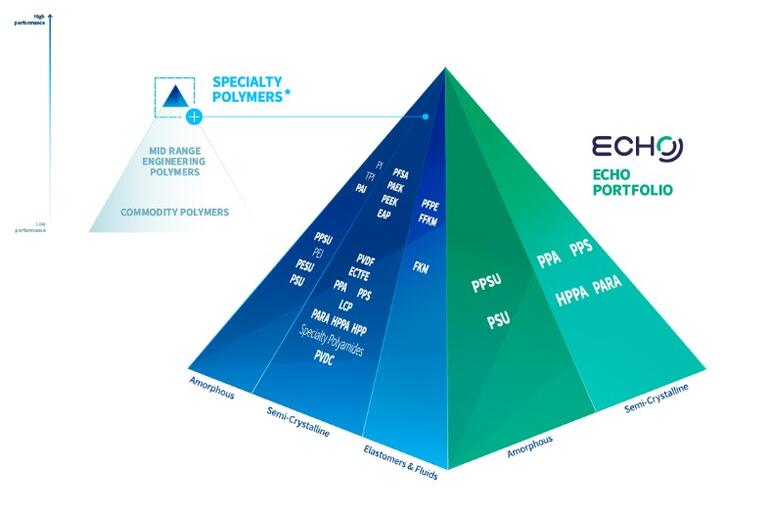 At Fakuma 2023, to be held in Friedrichshafen (Germany) from 17 to 21 October, Solvay is set to feature its latest innovations in sustainable polymer solutions, confirming the company's commitment towards circularity. The company will launch specialty polymers innovations in e-mobility and introduce the new Echo portfolio.
"Solvay will launch two new grades of Ryton PPS Supreme resins, bringing enhanced performance benefits in e-mobility applications", Brian Baleno, Head of Automotive Marketing, announced. These new grades are produced with 100% renewable electricity and complement Solvay's Amodel PPA Supreme resin launched in 2021. In order to address the latest battery applications requirements, Solvay will also introduce a new Xencor Xtreme PPA grade for higher safety and reliability in thermal runaway events.
At Fakuma 2023, Solvay's diverse range of circular materials will be presented under the new Echo attribute which resounds customers' needs towards carbon neutrality. Echo's portfolio is engineered with bio-based and recycled technologies in an encompassing integral approach from sourcing to manufacturing.