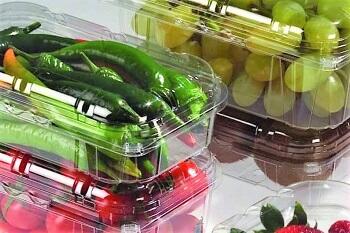 La Commissione europea ha presentato il 30 novembre 2022 una proposta di Regolamento per modificare la Direttiva 94/62/CE, il quale presenta varie criticità che colpiscono duramente il settore delle materie plastiche e danneggiano fortemente tutta la filiera dell'imballaggio. Inoltre, si tratta di un atto legislativo vincolante e direttamente applicabile dagli Stati membri, senza alcuno spazio di manovra da parte dei singoli Paesi.
Per questo, l'Italia si è mossa fin da subito, agendo a tutti i livelli, per contrastare alcuni passaggi della proposta e impostare un'efficace strategia in difesa del settore e di tutta la filiera, affinché la riforma risulti equilibrata e orientata al rafforzamento del sistema-Italia di gestione dei rifiuti di imballaggio, che è un modello da preservare e difendere.
Il tema verrà affrontato in un convegno intitolato "Regolamento Imballaggi e impatto per la filiera del packaging", organizzato da Amaplast e Ucima, associazioni direttamente impegnate su questo fronte, in collaborazione con Confindustria Veneto Est, il 9 febbraio prossimo nella doppia formula in presenza, presso l'azienda Galdi di Paese (Treviso) e in videocollegamento.
L'obiettivo dell'evento è quello di fornire alle aziende del settore un quadro dello scenario attuale: dalla presentazione del Regolamento e delle sue criticità, alle proposte presentate dal nostro Paese e agli ultimi aggiornamenti pubblicati dalla Commissione europea che vanno a rivedere alcuni dei principali obiettivi, venendo incontro, anche se al momento solo in parte, alle richieste italiane.
Amaplast, insieme a Ucima, interagisce con le associazioni europee omologhe per un'azione congiunta per contrastare alcuni passaggi della proposta e impostare un'efficace strategia in difesa del settore e di tutta la filiera. Parallelamente, partecipa al Gruppo di Lavoro istituito da Confindustria e sta intervenendo su Governo e parlamentari europei.
Questo il programma del convegno.
15.00
Registrazione partecipanti e visita alla mostra Eco-Rete Sostenibile by Ricrearti
15.30
Apertura dei lavori e saluti
Dario Previero, presidente Amaplast
Riccardo Cavanna, presidente Ucima
Walter Bertin, vicepresidente Confindustria Veneto Est con delega ESG
16.00
Scenario Tecnico, presentazione del Regolamento Imballaggi: principali criticità
Posizionamento della filiera europea, dinamiche politiche e possibili scenari
Francesca Stevens, segretario generale The European Organization for Packaging and the Environment
17.00
Tavola Rotonda - Impatto del nuovo Regolamento Imballaggi per la filiera del Packaging italiano
Alberto Palaveri, presidente Giflex (associazione nazionale dei produttori di imballaggi flessibili)
Dario Previero, general manager Previero
Riccardo Cavanna, chairman & lead strategist Cavanna
Walter Bertin, presidente e CEO Labomar
Per iscriversi al convegno in entrambe le modalità di svolgimento cliccare qui. Per maggiori informazioni è possibile contattare Raffaella Fumagalli ([email protected]).