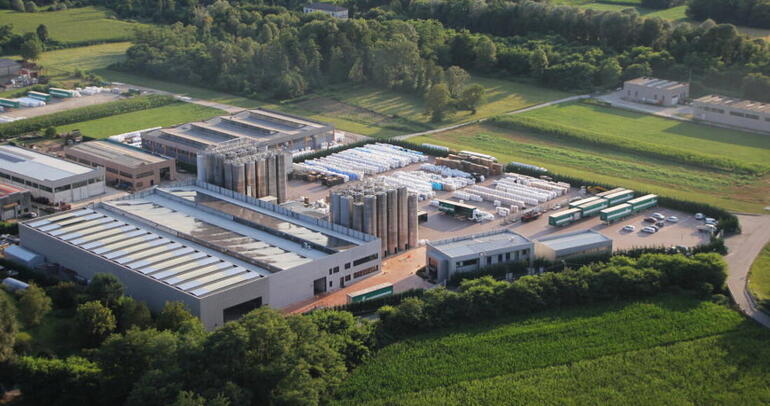 Borealis closed deal to acquire Rialti, an Italian polypropylene compounder of recyclates. The acquisition will enhance Borealis' portfolio of PP compounds based on mechanical recyclates by 50,000 tons per year, strengthening its ability to meet customer demand for an ever-wider range of sustainable, high-performance solutions. The transaction represents a proof point of Borealis' EverMinds commitment to accelerate the transition to a circular economy.
Rialti is one of the European market leaders specialized in production of sustainable polypropylene compounds with a focus on mechanically recycled PP feedstock from post-industrial and post-consumer waste. Based in the area of Varese, Italy, Rialti has over thirty years of experience. The company utilizes its annual capacity of 50,000 tons to make injection moulding and extrusion PP compounds with applications in different industries, including automotive, appliances and construction.
The acquisition will bring significant expertise and capacity to Borealis, expanding its PP compounding business and, in particular, increasing its volume of PP compounds based on mechanical recyclates. The improved capacity will strengthen Borealis' speciality and circular portfolios, enabling the company to meet customer demand for an ever-wider range of sustainable, high-performance solutions.
"Mechanical recycling is a key component of our integrated circular cascade model, which is a cornerstone of our future-positive transformation and path to net zero. The acquisition of Rialti provides a vital expansion of our recyclate-based PP compound capacity, and marks another critical step on our path to reinventing essentials for sustainable living", Lucrèce Foufopoulos, Borealis Executive Vice President Polyolefins, Circularity and Innovation & Technology, said.
"Borealis is at the forefront of our industry's mission to advance plastics circularity. With the closing of this transaction, I am pleased to see Rialti's capacity and expertise contributing to this endeavour. I am convinced that Borealis and Rialti now look forward to a shared future of growth and innovation, ultimately enabling them to provide their customers with an even wider range of advanced PP compound solutions", Massimo Dal Toso, CEO of Rialti, commented.