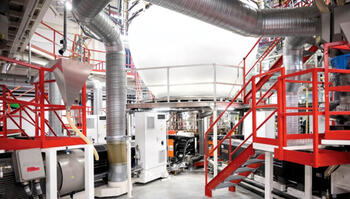 Global leader in the extrusion equipment and services sector, Davis-Standard announced that it had reached a definitive agreement to acquire the Extrusion Technology Group (ETG) from entities controlled by the Dutch Investor Nimbus. ETG's operations span Europe, the United States, and Asia and includes long-established and storied brands, such as Battenfeld-Cincinnati, Exelliq (formerly known as Greiner Extrusion), and Simplas.
"We have long admired ETG's capabilities and highly engineered products and are thrilled to welcome ETG into the Davis-Standard family of brands. The acquisition of ETG will be highly complementary and diversifying to our fast-growing enterprise, and we believe it will allow Davis-Standard to provide a broader and deeper product portfolio to our customers. We intend to establish the ETG business as a standalone segment that will continue to serve its base of customers with additional support and capabilities from the broader Davis-Standard platform. We believe that the combination of our world-class engineering capabilities, our global scale, and the sharing of best practices will only enhance our ever-expanding value proposition in the extrusion value chain", Giovanni Spitale, CEO of Davis-Standard, stated.
Gerold Schley, CEO of ETG who will join the Davis-Standard senior leadership team and continue to manage the ETG business after closing of the transaction, commented: "I am exceptionally proud of the growth and success that we have achieved across all of ETG's businesses under the stewardship of Nimbus. This merger is a great outcome that we believe will create a best-in-class, diversified global supplier of highly engineered extrusion equipment".
"I am thrilled to partner with Gerold as we invest further to accelerate growth and our global capabilities and look forward to working alongside all members of the ETG team after closing", Spitale concluded.